Classic OP Minute from Nov. 17, 2009
Purpose statements are challenging to write.
Most who write them are confused about the basic concept and structure so the end product is flawed, often with humorous benefit. Some are just poking fun or trying to be funny.
In today's On-Purpose® Minute I've culled from Twitter some "enlightening" points of view about the purpose of life. I hope you'll find the wit and wisdom refreshingly entertaining.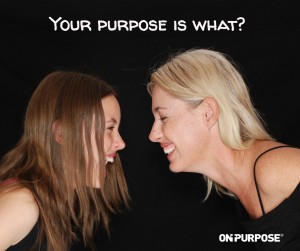 To follow me on Twitter, I'm @kevinwmccarthy. For Twitter users, if you want to reference some on-purpose work, then please use #onpurpose.
Have you seen some funny thoughts about the purpose of life?
Please share them below.
Be On-Purpose!
Kevin