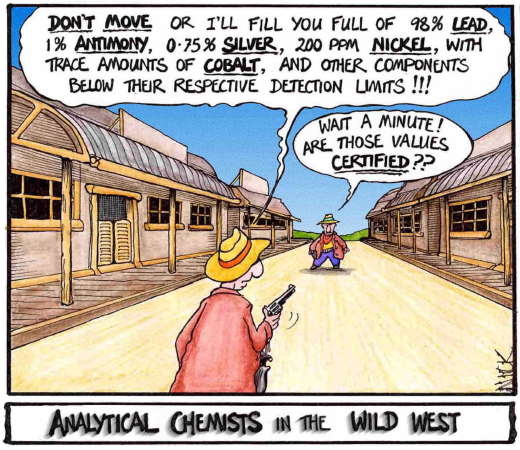 Cartoon by Nick D. Kim, used with permission: Check out his talent at: http://www.lab-initio.com
Everyone's sense of humor is quirky and unique.  I have to say, however, that Nick D. Kim's cartoons makes me think Gary Larson's of The Far Side fame is compounded with a brainiac chemist to produce offbeat cartoons that bring science alive with humor.
Candidly, I had never heard of Nick D. Kim, but now I think he is maybe one of the most famous chemists of all because he's bringing chemistry to cartoons and that's cheap medicine for the soul.
Be sure to visit his web site.
Be On-Purpose!
Kevin