Yes! Pray for Business.
My most recent On-Purpose® Business Minute, Is It Right To Pray For Business, clearly struck a chord with many viewers as the public and private comments came pouring in. Additionally, I had a record number of unsubscribers from The On-Purpose Business Minutes. Too bad for us all.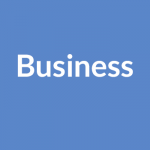 In my decades of business advisory and consulting services I've worked with founders of a Fortune 100 company to floundering entrepreneurs. The principles of sound and ethical business can all be found in the Bible. But if you don't have a biblical understanding, it is hard to know that.
Purpose is a spiritual concept.
That may make you uncomfortable. Don't let discomfort keep you from growing as a leader or growing your business. Learn to pray for business success. Matters of faith often arise in my work with leaders.
Prayer is a natural outgrowth of these engaging relationships.
Plus prayer beats talking to yourself.
Your insights and comments are always welcome below.
Be On-Purpose!
Kevin