No, this On-Purpose Minute isn't a financial net worth kind of question! Much is made about self-worth and self-esteem, but preceding these is inherent worth.
Have you ever considered yourself as having inherent worth for just being who you are?
Many people are asking, "How can I find more self-confidence?" The underlying question isn't a matter of gaining more self-confidence. First it is a matter of having confidence in one's basic humanity, reason for being, and, as the U.S. Declaration of Independence describes them, "certain unalienable rights."
We hold these truths to be self-evident, that all men are created equal, that they are endowed by their Creator with certain unalienable Rights, that among these are Life, Liberty and the pursuit of Happiness.
Are you prone to place conditions or performance standards on yourself to establish your worth as a human being?
Conditional worth, esteem, or love always fall short because they are based on external or environmental factors, beyond our control. Whether such conditions are self-imposed, learned, or simply cultural they're limiting and limited and ultimately don't serve us well.
Even the self-improvement business can't solve your challenge if you believe you don't have value from the day you were born to today and into tomorrow.
What does it mean to truly accept your inborn value?
What are the implications for you if behind all of your impressions, experiences, education, achievements, and performances you're still empty in the end simply because you grip to a notion that somehow you "don't deserve it"? Share your thoughts in the comments sections below.
This On-Purpose® Minute invites you to explore your inherent worth and to accept your unconditional love. Scrape away the accumulation of lies, shoulds and oughts, put-downs, and abuse to reveal the depth of your being. Explore what you really believe about yourself and your worth in your heart of hearts.
Your inherent worth journey promises to be a valuable experience, albeit it may be a painful one, too. Appreciate how to do more than just build your confidence and to understand and accept the wellspring or source of your confidence, worth, and value just for being you.
There is a reason the tagline for the personal leadership offerings of On-Purpose® begins with "Be Yourself." Implied in "Be Yourself" is coming to positive terms with who you are. This is more than just accepting yourself for who you are. It is to joyfully

embrace the extraordinary and spectacular supernatural reality that you even exist and that you have a reason for being. Your 2-word purpose is a simple key unlocking the remarkable truth of your existence.
Yes, you may need to step far back from where you find yourself today to prospect for your intrinsic value. Do it! Don't settle for seeing yourself as fool's gold when you have a 24-karat heart and life buried within begging to be discovered and explored.
Be prepared, however; the exploration of your inherent worth leads to a way where forgiveness and grace will be necessary to both give and receive. It will inspire improvement and intrinsic motivation to be and become. Inherent worth is best realized with a change of heart toward God, self, and others … in that order.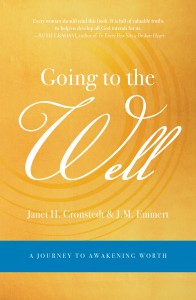 Women: Recommended Reading
Janet Cronstedt and J. M. Emmert co-authored Going to the Well, a modern parable set against the Bible story of the Samaritan Woman at Jacob's Well. Explore the many issues of self-worth and inherent value through this easy reading message that will ring true especially for women. Men, if you care about your wife or daughter, then read this to better know how to be a man for the women in your life.
Powerful insights and understanding found in Going to the Well can lead to healing and recovery from the many plagues of low self-esteem and worth. You can't afford to keep living the way you are. Go to the well in order to become well, whole, and worthy.
---
From the Mind of Mel Kauffman (used with permission) in response to this On-Purpose Minute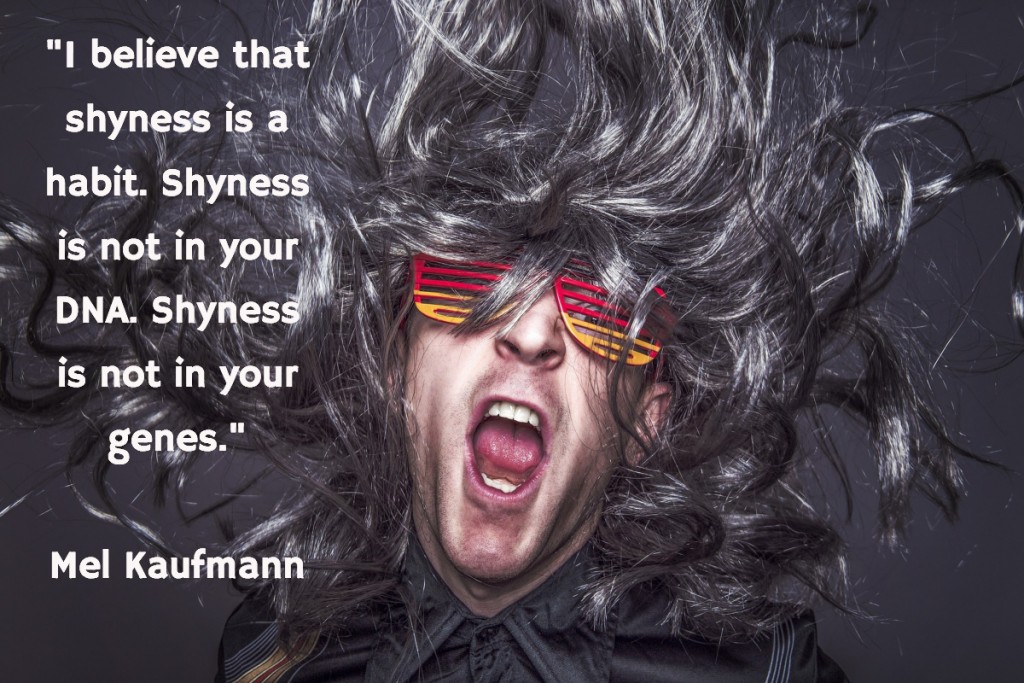 Great message Kevin,
One of the siblings of low self-esteem is shyness. I am attaching a writing called Shyness No More. There are so many hidden messages in this tiny paragraph.
So many parents mention that they have a child who is shy. Not true. No child is born shy or with low self-esteem. Shyness was added by inappropriate parenting. No two siblings are treated with the same parenting.
To me, the best method of shyness recovery is to consciously stretch your zone of comfort.
No book that I have ever read has explained the source of low self-esteem and a simple way to eliminate it.
Pass it along,
Mel
Shyness No More
I believe that shyness is a habit. Shyness is not in your DNA. Shyness is not in your genes. Scientists have not been able to isolate one shyness molecule. Being shy is instilled. A newborn in the nursery is not shy. The newborn will do what it needs or wants to do without shyness or hesitation. Soon when the newborn becomes a small child a parent will utter, "My child is shy." The parent will utter these words in front of their child. How sad. All of us seek attention. Soon the child will realize it is getting more attention by being shy, then the child becomes shyer. How sad. When the child becomes an adult it seldom speaks. Speaking becomes emotionally painful. Anais Nin wrote, and then the day came when the risk of remaining tight in the bud was more painful than the risk it took to blossom. Neale Donald Walsch, who wrote Conversations with God, penned these words: life begins at the end of your comfort zone. So in order to have more life a person must enlarge their comfort zone. One way for your zone to have a larger circumference is to be pushed. Mother eagle commanded her eaglet, "Come to the edge." The eaglet said, "I am afraid." Mother eagle admonishes, "Come to the edge." The eaglet once again said, "I am afraid." She pushed. The eaglet soared! Wouldn't it be delightful to soar out of your shyness into a world that is waiting for your words? Ralph Waldo Emerson had another suggestion: do the thing you fear and the death of fear is certain. William Shakespeare over 400 years ago gave us this thought: act the part and you become it. Shyness recovery is a decision. When you reach the age of self-reliance, you will decide.
Mel Kaufmann
(1921-2018)
---
19 Ways to Conquer Low Self Esteem
Above is an interesting article with a diversity of ideas and points of view on low self esteem sourced by Jordan Ring.