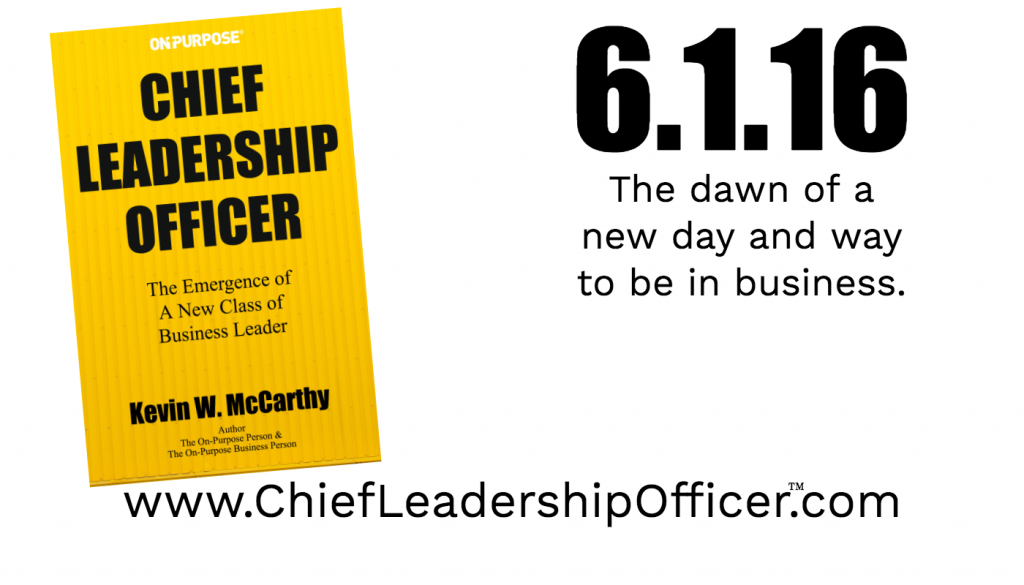 WINTER PARK, FL, 6.1.16 at 6:28 am (sunrise) the dawn of a new day and way for being in business officially launched with the pre-order campaign of the book: Chief Leadership Officer.
This sunrise officially ushers in the era of the Chief Leadership Officer™ (CLO™); the person who is ultimately responsible to position both the organization and people to be leaders in their chosen field and lives, respectively. The Industrial Age rise to power and prominence of the CEO as the top officer in companies is increasingly out-of-sync with serving society. Relative to the narrow focus of the CEO, CLOs are more complete leaders who take profit-making to heart.
At On-Purpose Partners, we're committed to educating and training CLOs and helping CEOs become CLOs.
Pre-Order Your Book Today And Be Rewarded
During the month of June, 2016, Author Kevin W. McCarthy is offering readers the opportunity to participate in the CLO™ movement and book development by pre-ordering Chief Leadership Officer for as low as $20 for a single book and up to a $100,000 year-long coaching and consulting relationship. Learn More & Please Pre-Order Here.
Preview the Book: Chief Leadership Officer
Download a PDF preview of The Prologue and the first 4 chapters by clicking here: CLO Sample Chapters