Click on text for more information about the On-Purpose Small Business Package
The desire to make a positive difference is the sweet, soulful heart of ambition. In contrast is blind ambition that tramples all in its path to accomplish an end, perhaps even a noble end at that, which is fraught with unhealthy costs. Much of this rests on your view of people.  
Which will mark your life, career, and legacy?

Herein lies the rub for many a business person. To what lengths are you willing to go to realize your ambitions?
Results, especially in the form of company sales and profits, are outward and tangible measures of success. Measurable signs, however, tell just a portion of the story. If you want to know the full story, ask the people along the way who helped to produce the results.
Here's a painful example. For 12 months spanning 2008 to 2009, I worked nearly full time with a CEO client to author a book that codified his corporate culture, leadership development moves, and business strategy for internal use. Intending for the company to go public via IPO, the book also targeted Wall Street analysts and investors so they could readily grasp what truly made this company great.
The IPO market at that time dried up with the challenges in the economy. Instead, the company was purchased by a national competitor for $130 million. By the CEO's own admission, the book helped them get more than $15 million in greater value for shareholders over the IPO price, plus they kept their name, and the CEO was offered the position of President over the merged companies.

"Wow!" you may be thinking, "That CEO had to be a happy man." You would think so. Eight months after delivery of the manuscript, a client satisfaction clause I wrote into the contract was used to deny issuing me an "earned" six-figure stock bonus despite personal assurances from the CEO to the contrary. My concern for my client's satisfaction and best interests was used against me. Ouch! That hurts on so many levels.

Just because one can take advantage of another person, does that mean one should? Best-selling books on the art of war and being a prince would say go for it. But I say there's nothing noble in selfishness and greed. True nobility is knowing one has the upper hand and using it to raise up the other person instead of jamming them down further.

The deeper value is seeing people as being above things. Translation: relationships are greater than transactions. Results with responsibilities and citizenship can coexist and produce true greatness.
For a couple of decades I've worked with my CEO clients to get them to stop saying things like, "Our people are our greatest asset." Assets are bought and sold as in slavery. Relating people to assets dehumanizes them and places them on par with the photocopier. By the way, the investment in the photocopier maintenance agreement often far exceeds the equivalent "maintenance agreement" for the people in training, development, and benefits. How sad is that!

Along this same line, the term Human Resources certainly isn't endearing and doesn't advance the cause of people as human beings. Resources is just another name for commodities or assets that are traded, discarded, and otherwise moved about indiscriminately. The Human Resources Department is a blind co-conspirator in the loss of human identity and dignity. Instead, rename the department to something like, "People Development" or "Talent Management" but not "human resources." It is degrading.

I hold no delusions of grandeur that either the perfect person or company graces the face of the planet. Self-serving serpents slither the planet preying on others. We are all capable of being this way, yet deep within our spirit we yearn to a higher self, call, and standard. We're better to aspire and fail than to have no aspiration at all.

Gazing with admiration upon the shells of "successful" men and women may provide inspiration, but it tends to deliver little instruction. You know better. Get the true back story from the secretaries, bookkeepers, janitors, clerks, delivery persons, and cafeteria workers in corporate headquarters. Look at their personal life. Are their personal lives as captivating as their business headlines? You'll soon discern whether the person capturing the headlines and your attention is gold-plated or 24 karat solid gold.
Do this: Whether you're leading your life, a team, or a business, you need to decide: Ambition, at what price? Knowing your purpose and defining your values is a great start to building a life and a career where you can put your head to your pillow at night and sleep soundly.
______________________________________________________________
Here are some famous quotes about money for your consideration and amusement.

"Money makes the world go around."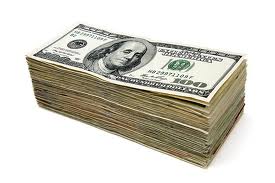 From the song Money (Watch the performance!) in the Broadway play Cabaret sung by Liza Minnelli and Joel Grey.

"For the love of money is a root of all kinds of evil."
 1 Timothy 6
"A wise man should have money in his head, but not in his heart."
"Get all you can [money], without hurting your soul, your body, or your neighbor. Save all you can, cutting off every needless expense. Give all you can."
"With money in your pocket, you are wise and you are handsome and you sing well, too."
Yiddish Proverb