A solid core is the source of inner strength.
This isn't to say that fears, doubts, and concerns don't creep into our lives. The difference is when they do creep in, do they find an unguarded home to invade?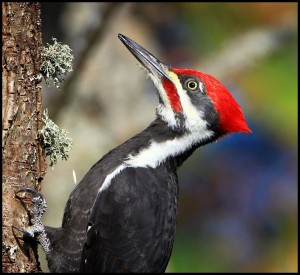 You are better positioned to withstand the storms of life with a solid core of purpose, vision, missions, and values.
(Look for the bonus footage on today's On-Purpose Minute about the cost of having a hollow core versus a solid core. After hurricanes pass over us, we see just which trees have maintained a solid core.)
Did you know that woodpeckers peck at trees to find the rotting trees? That's where the bugs are. At the solid-core trees, the birds sound them with their beaks and then move on to easier hunting.
At our core, we are spiritual beings.
And at the core of your being is your inherent purpose, your reason for being. Purpose isn't learned or earned. Purpose is; it exists. Purpose isn't optional. Your purpose came with your birth package.
People can be woodpeckers who pick and poke at you.
A solid core gives no ground to their offenses. A hollow core makes you susceptible to critical natures and comments. Life gets better all around when you know who you are and you live it solidly from the inside out. That's being on-purpose!