Are you unemployed, underemployed, or just plain finding that your corporate job is slowly sucking the life out of you? Are you gasping with this suffocating sense of being stuck with just enough air to breathe, yet barely enough to thrive? Is some combination of your income, lifestyle, family relationships, and health suffering because of dissatisfaction and frustration with your present work situation?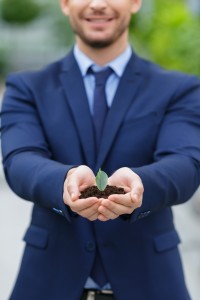 Starting a business isn't just for people with business degrees and experience. Motivation, hard work, and a willingness to learn serve any budding entrepreneur.
Plan ahead for starting your business off right. In time, you'll ease into the transition. Sometimes it is thrust upon us from necessity. Regardless of whether it is a retirement, layoff, job elimination, or simply what you want to do, starting a business is a smart move.
Here's my list of 10 compelling reasons for starting a business:
Escape the rat race. Get out of that corporate job and transition to more meaningful and enjoyable work.
Personal expression. A business can be a creative outlet for a hobby or passion.
Independence. Set your own hours, decide who you want to target as your customers, and don't have a boss.
Retiring to work. Retirement looms in a few years so growing a business represents a smooth transition and new sense of work identity.
I need the income. Your small business may provide extra income to cover the bills for braces, college, and vacations. As it grows it can replace your current salary and become full time.
Tax breaks. A small business is a vehicle for deducting some existing expenses from your tax return. Consult your CPA, but when the business picks up a fair share of the bills, it can ease the household budget.
Ambition. A small business can become a big business! Put your ambition to work.
Change the world. A business can be the means for you to truly change the world with your business idea, invention, or service.
Plan B Security. A sour economy can be a ripe time to start a business. In such times it may be the means to provide for one's family and self in the event of a job loss or cutback. Security matters.
I can do better. Many businesses have begun because the founders knew they could do better than their employers or what was offered on the market. I've seen women-owned businesses blossom simply because the founder wanted equal pay in parity with men and to do better for her family.
Do you need to be the next Elon Musk of PayPal, Jeff Bezos of Amazon, Steve Jobs of Apple, or Bill Gates of Microsoft?
Not really … but what if you could be? Are you ready to trust your dream? Starting a business may be one of your smartest moves yet.
Be On-Purpose!
Kevin