You've read The On-Purpose Person and have realized the benefits of living your life on-purpose.  Now you want to go back through the steps of the man and begin applying this life transforming process to your life.  Here's exactly what you need!
Check out Discovery: Beginning On-Purpose.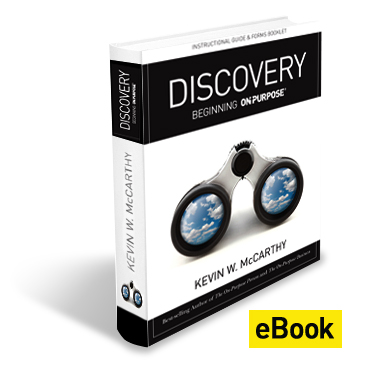 In this guidebook, you will learn to:
Capture in writing the desires of your heart
Create order and clarity out of confusion
Cut through your mental clutter and fog
Determine what truly matters the most
Set a new and positive direction
Gain a greater sense of who you are
Figure out what you should do
Learn to manage your time so it matches your priorities
Begin leading your life on-purpose
Tap more deeply into who you are
Along with instructions, you will get a complete set of Want Lists and Tournaments per Life Account plus prompters.  Other forms included are the Main Draw, Reverse Tournaments per Life Account, Ideal On-Purpose® Day, and Give List and Tournament.  This is a great step-by-step guide without necessarily rereading The On-Purpose Person.  All of this for only $7 and it is printable.
Not sure if you need this workbook?  You can check out a FREE Preview.  The Preview gives you a customizable Want List and Tournament Form.  Instructions for how to use the form are included.  And if you like what you see, there are convenient links to purchase the full product.  What have you got to lose?
To get started with your life discovery, Click Here to go to our online bookstore and buy the full version or get the Preview of Discovery: Beginning On-Purpose.