We construct our lives as best we can, yet it is hard to see the boundaries and borders we've created around us. Certainly, some enclosures provide protection and support. Yet, some barriers are self-inflicting and limit our life with an unhealthy—even an unnatural—manner and lessening result that leaves us being off-purpose.
It sucks to be stuck in life.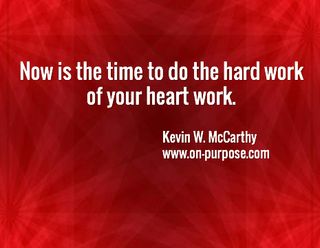 On July 12, 1987, President Ronald Reagan challenged then-Soviet leader Mikhail Gorbachev with the words, "Tear down this wall," and the world soon changed. Look at your own life and ask, If President Reagan were to speak to me, what walls would he challenge me to tear down in my life?

Are you ready to stop banging your head against the window pane of life? Do you see the life you imagine, but an invisible barrier prevents you from getting to the other side? Now is the time to do the hard work of your heart work.
Are you ready to do your heart work but you don't know how?
Here are some ideas:
Visit our online bookstore for more ideas.