Be sure to watch the bonus footage in today's On-Purpose Minute for a visual analogy about the cost of having a hollow core versus a solid core.
Core Strength is at the Heart of Leadership
Inner strength lies at the core of our being. Your 2-word purpose provides the strongest defense you have when you come under attack. Like any strength, however, it must be nourished and developed or it will dwindle and decay.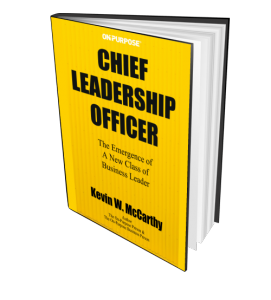 Your core is also the source for going boldly into the world. If you're frustrated, disheartened, or disappointed, then chances are your core is suffering. Pain is inevitable. The difference between this hurt crushing us in defeat or stirring us to rise to the challenge is our core.

In my upcoming book, Chief Leadership Officer, one of the key messages is personal leadership precedes leadership of others. Who wants to follow a jerk? Leading one's life requires us to resist the natural gravity of decay. Leadership requires thoughtful upkeep and exercise to avoid becoming weak and rotting. You are the only true caretaker of your core. Others may feed it and some may deplete it, but only you control it.
A solid core is the source of inner strength that enables us to withstand the harsh forces that would come against us. This isn't to say that fears, doubts, and concerns don't creep into our lives. They do. The difference is when they do creep in, do they find an unguarded home to invade? Or do you have the presence of your purpose in the heart of your heart to resist the assault of your soul?

Be On-Purpose!
Kevin