In 1977, Domenic Fusco knew he was called to make movies. At the time it made no sense as answering this would be a major career shift from his electrical engineering degree and sales position. Yet, he trusted and persisted in the belief of his calling. 
Through the decades Domenic and Charlie, his wife, never lost sight of this call. He added technical skills in videography, editing, sound, script writing and pitching, graphic design, and more plus a masters degree and PhD. Her talent for writing and organizing proved to be a prolific duo of content creators of remarkable resources such as The Articles of Transformation and Bible Quick Notes.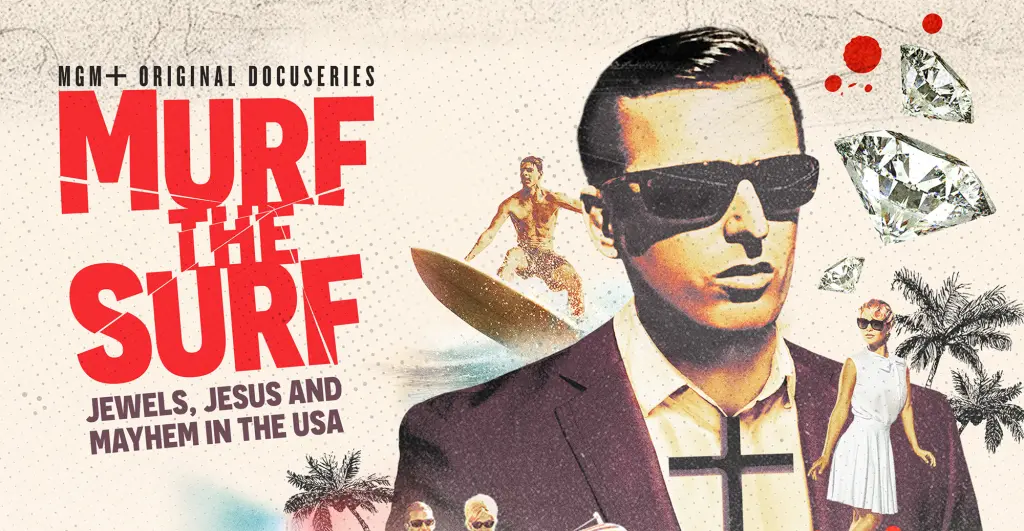 Sunday, February 5, MGM+ streaming services released Murf the Surf, a four-part miniseries documentary about the all-too-real life of Jack Murphy, champion surfer, notorious jewel thief, convicted murderer, and redeemed evangelist. In partnership with Ron Howard's Imagine Pictures, Domenic is a producer and major content contributor to the story. It only took 46 years!
Watch the documentary series to see how Jack's life was turned around. Tip: If you have Amazon Prime you can watch the first episode for free. Domenic's voice is over some of the images and video.
Because of his redemption and positive influence among prisoners, Murf the Surf was miraculously paroled from a release date of A.D. 2244 (Florida prison). Before the parole board, even the state's head warden provided supporting testimony for Jack's release.
Shortly afterward, Jack and Domenic, the then-aspiring filmmaker, met. Domenic began accompanying Jack into his Prison Invasion events to videotape this redemptive story of hope for the incarcerated. A 34-year friendship and partnership developed between the two. During this time, Domenic worked with Jack to create a script for a feature length film to be produced shortly.
Are you loving your call enough to pay the price to see it through?Domenic and I have been friends since 2014. We click because we are creatives who appreciate each other's off-beat senses of humor. Walking with him before, during, and after what culminated in this documentary has been a testament to trusting perseverance. Not all get to enter the Promised Land.
Many consider and still believe Murf the Surf was an unredeemed criminal and con to the end. Others believe he was broken, healed, and poured out serving the incarcerated. Regardless, Domenic will tell you he remained a larger-than-life character throughout.
Was Jack's conversion for real? Judge for yourself.