Creating a Right Business Name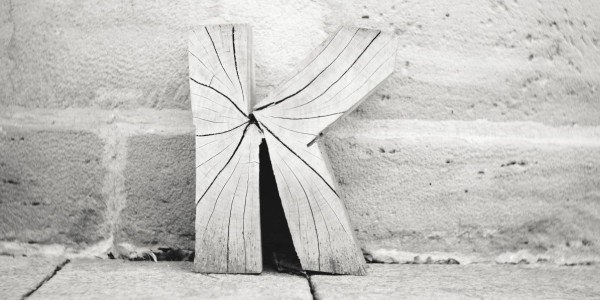 Business naming is a combination of art and science. Done right, it sets your business up for long-term success. How? A good business name eases the marketing and sales process, builds customer and team member loyalty, and provides a strong ROI.
If your business name isn't helping you, then it's hurting you. Why settle for anything less? Let's get your business name right from the start-up, or rename your business to gain a host of business advantages.
Business naming is a big subject. Let's focus on the start-up entrepreneur and the small-to-midsize business owner. Large corporations typically turn to their internal marketing team, an outside ad agency, or strategy consultants like On-Purpose Partners for this work. Because you're reading this, is it fair to assume you don't have $1 million like Pepsi spent in 2008 to change their logo?
Creating a right business name is first a strategic process. Start-ups have the advantage of the proverbial greenfield to start fresh. In an existing business, a business name change typically means something isn't working with the current name. Perhaps you need a new name because your business and another are merging. Beneath a new business name, something strategic is in play.
Business naming problems fall into broad categories such as being too long, too difficult to spell, or too hard to remember or pronounce. It takes an extra investment of time, money, and effort to establish a difficult business name. However, once established, the business name can become distinctive. Here's an article from HubSpot on hard-to-pronounce business names that you likely know.
Creating a right business name has practical implications. The business name will visually appear in print and in pixels. It will be in use everywhere. It will also be spoken on video, podcasts, radio, and other audio formats. It will be converted into a graphic for placement on signs, doors, trucks, business cards, stationery, banners, and more. Your business name is tightly tied to your brand strategy and implementation.
Creating a right business name has personal implications. For many owners, your business name is a reflection of you personally. In addition to the physical assets of your business, your business name lives as intellectual property with a goodwill value for when you sell the business or pass it on to others.
Creating a right business name has creative effect. Do you want a catchy business name, a cute business name, a prestigious-sounding company name, or (to the other end of the spectrum) a short, nondescript name that you build into a brand? Do you want your business name to be bold or subtle?
How to Get Your Business Naming Process Started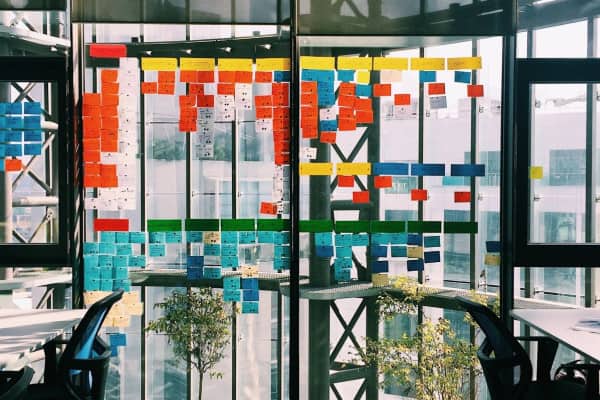 Here at On-Purpose Partners, clients periodically seek me out to help them name or rename a business, product, or service. Because they recognize I'm gifted with distilling big concepts into a few words, as in a 2-word purpose statement, I'm a natural for this work. I'm remarkably fast and accurate at naming businesses, programs, products, and such. Pushing the boundaries of the mundane to get to something magical is really a blast! And, as a business owner myself, I appreciate what all is riding on the business name. There's an urgency to get the business name in place sooner rather than later. Otherwise, the business is can get bogged down and kill precious time.
Here's the way the business naming process works:
Initial Consult: This is typically a 30-minute over-the-phone or video call where we mutually assess fit and appropriateness. If both of us agree it's the right fit, engage me via a Small Business Advisory Package (as long as your revenues are under $1 million). If you're a larger company, then our next step is a consulting engagement with the On-Purpose Partners team that I'm leading. The fees vary based on the degree of complexity, which includes but isn't limited to the size (sales and people) of your company, the stakes involved, the number and level of decision-makers who need to sign off, and the speed of your need. We only work directly with the company owner, president, Managing Director, CEO, or CLO.
Engagement: Ready to get started? Below is the typical flow of a business-naming engagement.
Prep Me: In advance of our interview(s), send me links to your current website and LinkedIn profile. This helps me get a sense of your company and you. If you have an existing product or service, if possible, I want to experience it. Send me your available product and current marketing, brand guidelines, or business plans. If none of these exist, no problem — we'll talk it through.
Give me context. The nature of your business matters when it comes to business naming. For example, business naming for a B2B enterprise versus a B2C company typically defines a direction.
Prep You: You'll be given access to use ONPURPOSE.me to find your purpose in life. The best small businesses are ultimately the expression of a person's purpose and passion. Your 2-word purpose provides a solid basis to craft your business name and to assess if the business name and your purpose are meaningfully aligned.
Interviews: You'll be interviewed about what's working and what isn't working with your business name as well as your business. It's vital we establish a dollar value to renaming the business. It may not be worth it or it may be worth a lot. This metric is important. Otherwise, it is easy to put off working on the business. There are always pressing issues, and business naming is easy to put off. Here's where my accountability to move the project along matters.
Once I'm prepared to meet with you, we begin a fun, exploratory process. My first question is, "What's your gut tell you to name the business and why?"
You've been thinking about this for some time and I want your thoughts. Put your ideas out there. While you may not be gifted at business naming, you know your business. This is our starting point that tells me what you have in mind.
I'll ask a number of related questions to assess the fit with your vision (where you envision your business going), missions (what you do), and your values (what is important to you). Surprisingly, we may be able to tweak what you have and be done in minutes. Business naming isn't something you do on a regular basis so my best advice involves affirming your keen thoughts.
I may even throw a number of business names in your direction just to get a sense for your personal preferences and to hear your reaction. Ultimately, this is your business and you want to be proud of it. This fast, creative, instinctive process can produce remarkable results so you can get moving now!
The instinctive approach works best for start-ups and small businesses. This collaborative business naming approach gets to a business name thoughtfully fast. You're relying upon my decades of business experience to absorb the spirit of your intentions and to translate that into an immediate and sustainable business advantage.
Beyond the instinctive approach is a more structured approach that most often comes into play for midsize or larger companies where lots of livelihoods are at stake. This typically involves a 30-day process and can range from thousands to tens of thousands of dollars, subject to complexity. At this point, you'll have a written contract to sign.
If the instinctive process fails to produce near-immediate results, we move to a more structured approach. This is typically needed in midsize companies and larger.
Competitive Assessment: Give me the names of your top 3 to 5 competitors. I will assess how far behind or ahead you are of your competition from a strategic and marketing perspective for attracting and keeping customers and team members.
Set Criteria: Based on all I've learned, we'll collaborate to create criteria to measure how well potential business names achieve the desired business goals and outcomes. For example, does LLC or Co. or Company need to show up in your business name? How long or short does the name need to be?
Suggestions: For existing businesses, we may write a briefing or produce a video to share that a renaming process is underway. Next, we launch a campaign to invite related parties (team members, customers, vendors), asking for their suggestions.
Collaborate to Create a List: Eventually, all those involved go away to just noodle on a new business name and send me their suggestions. I compile their suggestions, plus I do "my thing" as my team calls it.
I use a combination of internet research, the dictionary, mind-mapping, and conversations with consulting peers and creatives to come up with a list of names. During this creative process, I'm also searching for trademark and domain name availability so we don't fall in love with a name we can't readily use. I'm also searching for variations on the name, including misspellings. For example, Lyft, the shared-driving service, plays off the concept of giving some a lift or a ride somewhere.
Presentation(s): Depending on the size of your company and the number of decision-makers involved, I cull down the list to a reasonable number of business name options where we weigh the pros and cons against our gut and against the criteria. This may take a few rounds of whittling the list to the final selection.
A New Business Name!: Now that you have a new business name, this opens up a host of wonderful opportunities — plus work. You'll need a new logo, an outreach campaign to announce your great news, and more.
Business Naming Lessons
Over my decades of doing this kind of work, I've learned a few lessons. Here's a few:
Generally, the shorter the name the better. A short name works better for memorability, graphics, and efficiency in all communications. Simple sells better and faster. The more people can remember your business name, the easier it is for them to refer people to you.
Business naming is easier when business strategy is in place. At On-Purpose Partners, we help clients write their deep strategy of purpose, vision, missions, and values. These are defining statements that feed into the naming process.
Business naming draws upon the past while inspiring the future. Even if your business is a new start-up, you have a history that led to this point. You also have a vision for where you want it to go. And you need to act in the present.
Get it right the first time. Business name changes are a big deal. You don't want to do them very often. Everything from filing a name change with state, federal, and local agencies to communicating with vendors and customers to graphics to banking and checkbooks and more are just some of the realities of a business name change. The corollary to this, however, is:
When your business name stops working for you, make the business name change fast. My father-in-law was a dairy farmer and had an expression about dragging things out: "It's like cutting the tail of the dog off an inch at a time thinking it won't hurt 'em so much." Act and act decisively.
Digging deeply into your personal, career, and business history produces gold! By also exploring your dreams and aspirations, we're more apt to land on a solidly meaningful name for your business. The added benefit of this is a significant strategic advantage because the purpose, vision, missions, and values of your business are clarified.
Decide if you're building a practice, a lifestyle business, or a business. What's the difference? A practice is a business a professional builds. A lifestyle business meaningfully integrates one's life and work to where profit-making is one of several measures of success. A business is a serious, all-in endeavor with significant aspirations and ambitions that will employ lots of people and serve many customers. This relates to the purpose, vision, missions, and values of the business and its owner(s).
Founders matter. Founders insert a spiritual DNA into a business that sets a pattern and mindset. Sometimes that is good and other times it isn't. For example, renaming may be necessary to reinvent the organizational culture.
Your business is its identity in the marketplace. The business name and your business strategy, marketing, graphics, sales, and team culture are all influenced. Investing in such a vital aspect of your business on the front end has very practical human, operational, and financial implications. It's a small forward investment with dividends through to a retirement or exit strategy!
Do I use my name in naming my business? Yes and No!
Ford or General Motors? Post Cereal or Generals Mills? Hewlett-Packard or IBM? The first business name in each pair bears the name of its founder. The second group doesn't. There is no right answer, just the one that best suits your needs. There's also change. Edison General Electric Company became General Electric Company in 1892.
Here's some guidelines and examples:
Are you a start-up solo owner who is a coach, consultant, counselor, trainer, lawyer, CPA, engineer, realtor, broker, architect or other role that's providing professional services? If so, then using your name in the business name of your practice often makes sense.
If you're a personality-based business, such as an author, politician, artist, solo musician, TV or radio personality, comic, keynote speaker, etc. and that's your gig, then use your name.
Using your last name in your business is fairly typical but not necessarily all that inspiring. For example, if I were starting a business, I could name it McCarthy & Associates or McCarthy Company, if it is available. Typically, this business-naming method conveys a small professional service led by one person and perhaps a small team. Frankly, I find these names bland from a marketing perspective, but they may also reflect the personality or lack of marketing expertise of the owner. Ironically, it is truth in advertising.
On the other extreme is the Trump brand. Heck, it helped Donald J. Trump become the President of the United States!
My colleague, Terry Pappy, is a talented solopreneur business advisor. She formed PappyClub to help her peeps build their businesses and brands. She included her last name in the business name to convey that you'll be hanging out with Terry as she coaches and offers business and marketing insights. She's very sharp, quick-witted, and fun to be around so being in a "club" with Terry matches her style.
What about using your first name? I engaged the services of Jan & Susan, a virtual assistant team. Jan and Susan are the two founders who elected to use their first names in their business name. Perhaps they were fans of Ben & Jerry's Ice Cream and followed their lead?
But using your name isn't always right for naming a professional services business. Since 2008, Julie Holzmann has provided copy editing and proofreading services. She calls her business WordProofing. We created a tagline of "You write. Then I right. (That's word proofing.)" The business name conveys what she does so there was no need to include her name.
The benefit of not having your name in the business is when people are looking to the business and not a specific person. That makes it easier to add people to the team and create more long-term freedom. Frankly, there's an element of ego involved, hopefully healthy ego. And there can be an element of low self-esteem involved that prevents a person from naming their business with their name.
Name That Business!
Naming a business seems like such a simple task. To some degree it is, especially for start-ups, professionals, and small businesses. In fact, business naming is a vitally important, sophisticated task that touches every facet of your business, primarily because it is how people will identify, relate, and brand their experience with your company.
Related post: Insider Scoop to Naming Your Business: Ice Cream Edition