We have just started a New Year. 2018 is rich with possibilities—so rich, in fact, it can be overwhelming.
My word for you for this coming year is this:
Depth through business clarity.
We're all a bit ADD these days with the pace of life and the demands on us at work. It is easy to bounce from activity to activity. Playing in the shallow end of business typically produces meager results. You're ready! Wade into the deep end of the pool.
Be more mindful in 2018 to keep your business simpler and more focused on what matters most.
Work on depth of
thinking
planning
relationships
business performance
Instead of being scattered across the plains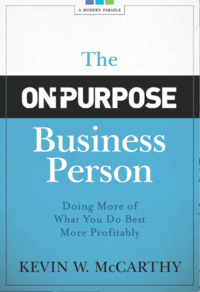 of busyness, get focused on the gains in business that await when your team and you pursue excellence over expedience. Once you've positioned your business to be a leader, then you can focus on doing more of what you do best more profitably. Sounds like The On-Purpose Business Person to me. Re-read it this New Year.
Need some executive coaching or small business advisor services or consulting? We're here to help! Email me.