Is the mark of a leader his or her ability to give solid answers or to ask great questions?
In this On-Purpose Minute, ask yourself if you are interested in exploring some of the benefits of being one who listens when others are talking. There's much gain from planned silence and saying nothing.
——-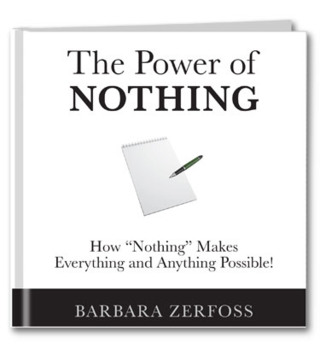 Along the lines of having an open mind, my good friend and business colleague Barbara Zerfoss wrote a Simple Truths book called The Power of Nothing.
The book starts with a simple, yet powerful premise … we can start anything in life or business with a blank slate. Too often we bring along a matched set of psychological and relational baggage and preconceived notions that get in the way of true progress and doing what's right.
The back cover says "Whatever your background, you can choose to create the future you desire from a blank sheet of paper. The past doesn't exist, and the future hasn't happened yet."
So what are you waiting for? Nothing to it … just buy your book today!