Christian women in business face unique challenges. Whether you're an entrepreneur, president, or CEO or simply dreaming of a small business start-up we'll explore the many opportunities and pitfalls of business ownership. (Men are welcome too!)

Jory Fisher has graciously invited me to be her guest on her radio show October 19 (Scroll below to call in and listen).  We'll address how you can be ONPURPOSE@WORK. I'll be awarding a scholarship to ONPURPOSE@WORK to a deserving entrepreneur so you'll want to tune in to listen so you can learn how to earn by being yourself, prospering, and making a difference. 

Be On-Purpose!
Kevin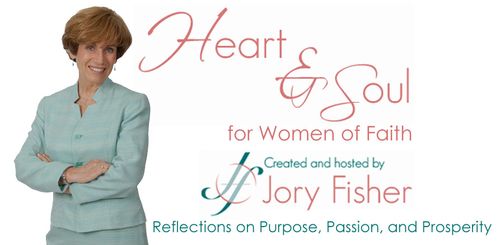 Details about Heart & Soul for Women of Faith
Heart & Soul for Women of Faith airs live Wednesdays at 12 noon Eastern / 9 am Pacific. To listen live online, click on Heart & Soul at BlogTalkRadio.com. To listen by telephone, please call 1.347.326.9296. If you wish to participate in the discussions either by phone or in the chatroom, you must register your name and email address first with BlogTalkRadio by clicking on "register" on the home page of the site.
All shows are archived on my BlogTalk Radio host web page for 24/7 access and for iTunes and MP3 downloads. They are also available on my website: www.womenfindpurpose.com