A Tough Shift™ occurs when we're caught in the middle of change and struggling to make a smooth transition.
We each react differently. On pages 93–96 in The On-Purpose Person you may recall Bob Scott telling the man about "floaters, fighters, fleers, flitters, and navigators."

A Tough Shift™ reveals your natural response to challenging situations.
As Dr. Phil would ask, "So how's that working for you?" On-purpose persons strategically think through how to navigate the circumstances, people, and flow of a Tough Shift. In time and with training, you'll learn to navigate your way more smoothly and rapidly through Tough Shifts.
Becoming the navigator of your life is a personal leadership learned skill and trait that anyone can master over time with experience and practice. If once a year, you'll grab and work through The On-Purpose Person and On-Purpose Peace, you'll be amazed at your improvement with navigating Tough Shifts.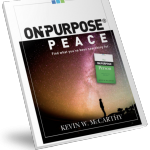 You need not go it alone either. You can start or join a facilitated small group and begin mastering what it means to be On-Purpose®.
Do you find yourself fretting, fearful, or discouraged? As you come to appreciate that Tough Shifts are inevitable, then you're in a better position to productively and positively navigate the change upon you.
Tough shifts are events such as
changing careers
starting a business
having a baby
retiring
getting married or divorced
the dying of a loved one
moving
switching jobs
They're all around us. Some are smoothly managed; others are not. That's when we need help.
Tough shifts happen in business, too. They come in the form of
changing markets
competition
job changes
personnel transfers
mergers
acquisitions
new bosses and co-workers
In a global economy, changes in one part of the world can affect you in your part of the world.
What to do? Take heart!
Purpose is symbolized by the heart. Knowing your 2-word purpose statement provides a "north star" and a home base even in the midst of the swirl and turbulence about you. Once you have your north star, you're in the best position ever to navigate the challenges you face with a healthier, less stressful response that is more likely to produce a better outcome.
As a kid, I remember learning to drive a stick shift in a grey-blue 1962 MG Midget that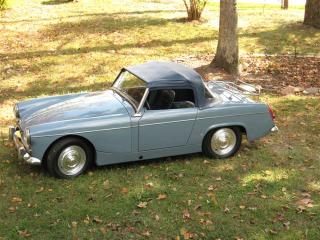 our family owned. This car made today's Mini Cooper look big. It was basically a tin coffin with an engine and wheels and a removable lid. It had paper-thin doors, slide on windows, a pull starter, and it was absolutely the most fun car in the world to tool around town in. (I can't believe I found a photo online of one that looks just like ours! Same color and style even to the dark blue convertible top.)
My digression into my '62 MG Midget personal history is about learning to shift gears. I remember the first sounds and feel of that gearshift in my hand as I attempted to sync the clutch, the gearshift, and still steer the car. Today, I still find myself driving two-footed every now and then with one foot on the gas and the other on the brake. Growing up in the "South Hills" of Pittsburgh meant I needed to master it all fast, lest I drift into the car behind me at all stops! Today, driving a stick is still second nature thanks to what I mastered at age 16 to 18.
Tough shifts in life are similar to my experience of learning to drive a stick shift. They can be difficult, noisy, rough, clashing, and damaging with the threat of even worse things happening. On the other hand, once mastered, the ability to make what used to be a tough shift becomes an opportunity to efficiently go places. The skills are transferable to other "vehicles." The lessons learned stay with us.
So when you're in the middle of a tough shift, remember your purpose, press onward, and know that every shift can lead to the next gear.
Every tough shift gets you closer to your destination.
---
Discover your 2-word Personal Purpose Statement at ONPURPOSE.me.

This online app will guide you through a process of selecting a purpose statement, plus you'll receive a 10-email course that's practical to being on-purpose. The limited-time reduced launch price is currently available.