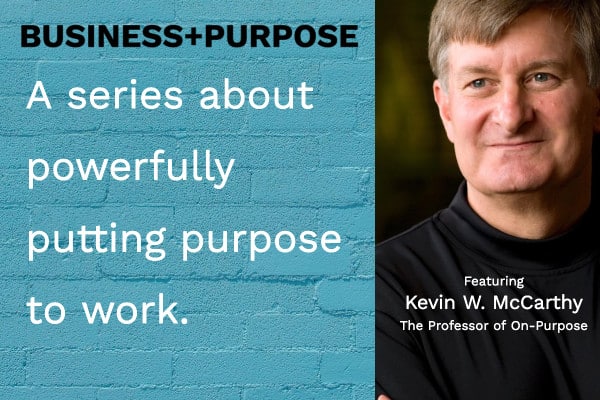 ---
Next in the BUSINESS+PURPOSE Series: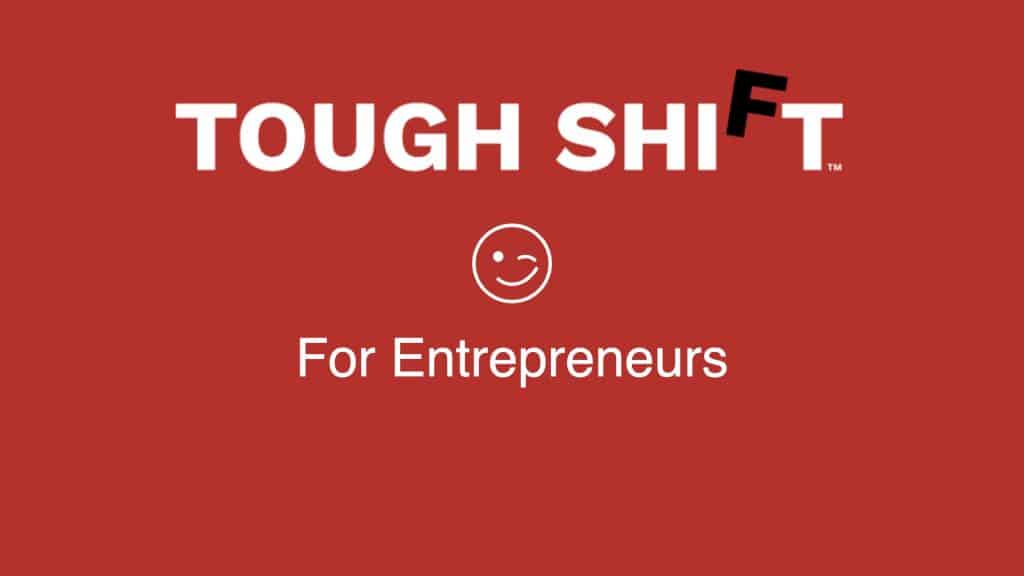 TOUGH SHIFT For Entrepreneurs
Preparing Yourself to Lead for the Road Ahead
Wednesday, November 10, 2021 • via Zoom
10 AM ET / 9 AM CT / 7 AM PT
A 30-minute presentation followed by peer-to-peer discussion.
---
Are you powerfully putting purpose to work in your business? Based on Kevin W. McCarthy's experience working with thousands of business leaders over decades, you haven't even scratched the surface of what's possible!
What is purpose really? What's the connection between purpose and profits? What advantages does purpose provide for creating a positive corporate culture? What's the link between personal purpose and leadership of a business? These are a few of the many questions discussed at BUSINESS+PURPOSE Events.
The most important questions, however, are your questions. Each Event in the B+P Series begins with a brief, thought-provoking presentation that is then followed by an open Q&A session where you can pose your questions to Kevin W. McCarthy as well as other business leaders on the Zoom meeting. You can be on and off in 30 minutes or stick around to discuss business for another 30 minutes with peers and Kevin.
The BUSINESS+PURPOSE Series is specially designed for the sincere business leader who is seeking and committed to exceptional business fluidity, productive workplaces, and sustainable profitability.
Kevin W. McCarthy is the world's leading authority about purpose and being on-purpose for both individuals and organizations. Register for the BUSINESS+PURPOSE Series and participate in an Event. They're held four times per year subject to Kevin's availability.
Once registered, you will receive email reminders for upcoming B+P Events along with the respective Zoom link. Events are recorded and made available for a limited time before going behind a membership site.
2021 Scheduled Episodes (subject to change):
Episode 4: The On-Purpose Principle – April 28
Episode 5: TOUGH SHIFT for Entrepreneurs – November 10
Episode 6: Chief Leadership Officer WordShaping – First Quarter 2022
Episode 7: The Service Model – Second Quarter 2022
Episode 8: Tough Shift: CEO to CLO – Third Quarter 2022
Episode 9: CLO Integrity Map in Depth – Fourth Quarter 2022
Note: The above topics and dates are subject to change based on Kevin's availability.
No credit card is required to register. Please note that you are joining an email subscription list hosted by On-Purpose Partners, which is owned by Kevin W. McCarthy. This means you will be notified of future BUSINESS+PURPOSE events plus special offers from On-Purpose Partners. You may unsubscribe from this list using the link at the bottom of every email notification you receive from us. We do not share our email lists but we do advocate for people, products, and services we believe are beneficial to putting purpose to work in your life and business.